If you've always dreamed of a stunning white smile, you might be curious about the possibilities of a smile makeover. Until recently, the most common way to achieve a smile makeover is with veneers. Veneers are thin porcelain shells that fit over your existing teeth to create the illusion of whiter teeth that are perfectly aligned.
A full set of veneers can be very expensive, and therefore unaffordable for many people. However, there are alternative treatments available. You could straighten teeth with orthodontics, or whiten teeth with teeth whitening. But for those looking for an instant transformation, a Same Day Smile Makeover could be a much better choice.
What is a Same Day Smile Makeover?
A Same Day Smile Makeover is an innovative treatment that uses different forms of composite bonding to achieve incredible results. Composite bonding uses a material similar to white fillings. This material can be applied directly to teeth without the need to remove the enamel. The material is shaped and then hardened with UV light.
This procedure can be used for:
Chips and cracks

Misaligned teeth

Gaps in your smile

Thinning enamel

Discolouration
It's particularly effective if you have discolouration that cannot be corrected with teeth whitening, as it will cover the tooth rather than attempt to whiten it.
What treatments are typically included?
There are different ways to achieve a Same Day Smile Makeover. For minor changes, you might opt for single tooth composite bonding, or you might choose full composite veneers. Let's explore these treatments in further detail.
Composite bonding
Composite bonding can be applied to a single tooth to help change the shape, alignment, colour or to conceal thinning enamel. It's an ideal choice if you have a minor imperfection such as a chip or crack that could easily be addressed with composite resin. If your smile imperfections are minor, this is the ideal choice for you.
Composite bonding is a quick procedure that can be completed in just one visit. This means you can walk out of the practice the same day with a stunning new smile. There is no increase in sensitivity and you'll be able to eat your favourite foods without issue. There is an increased risk of chipping the resin if you eat crunchy foods or hard foods like ice or boiled sweets.
Composite veneers
For more extensive issues, composite veneers offer a complete smile makeover that can be achieved in the same day. We can apply composite resin to multiple teeth to replicate the look of veneers for a fraction of the cost.
This procedure can also be completed in one day with no down time. This means you'll be ready to get back to your day and smile with confidence, without worrying about taking time off work.
Smilefast
SmileFast is an innovative treatment option that allows you to try on your dream smile before you take the plunge. We take impressions and then send these to the Smilefast lab. They will create your perfect smile and then produce your custom mouth mould.
When you return to the practice, you can try on your new smile before we complete the procedure. This allows us to carry out any last minute adjustments so you are completely happy with your smile.
A mould is then placed over your teeth and then we inject the special composite resin. This helps to create your stunning new smile. The results are similar to porcelain veneers, but far more affordable.
Are these treatments safe?
Yes, composite bonding is a very safe treatment that will have minimal impact on the underlying tooth structure. With veneers, the underlying tooth structure needs to be prepared to make room for the veneer.
In extreme cases, the teeth are filed down to short pegs which are then capped with porcelain veneers. This makes it a permanent solution, as the veneers would need to be replaced or repaired if they fall off.
With composite bonding, the underlying tooth structure is not altered at all. The material is applied directly to the tooth and will gradually wear down over time. Once the composite bonding has worn away, you can choose to reapply it, opt for more permanent restoration, or simply leave your natural teeth as they are.
Where can I access these procedures?
This is a specialist cosmetic dentistry procedure, which means it isn't available on the NHS. Instead, you will need to pay for the treatment privately. We offer interest-free credit (subject to status) We offer this treatment at our Blackheath, Darlaston and Dudley Road, Tipton dental practices.
If you're interested in learning more about composite bonding and how it could help you to feel more confident in your smile, we recommend arranging a consultation with our dentists. This will be your opportunity to ask questions about the treatment and decide if it is right for you.
Join the practice
We offer excellent care and advice regarding our wide range of treatments to all of our patients.
Find your nearest practice
Related articles
You may also be interested in
Cosmetic treatments
Read this post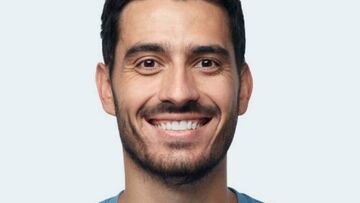 Find your nearest Bhandal Dental Practice