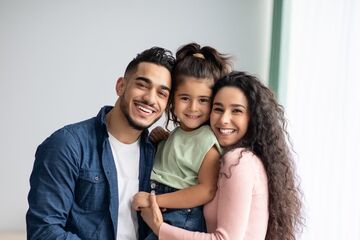 NHS

Dental Practices across Birmingham and the Black Country

Access quality and affordable care with our NHS dental services. We are proud to offer NHS treatment to ensure that dental care is accessible and affordable to all. We offer the full range of NHS treatments for patients of all ages.
NHS dental treatment is available at all Bhandal Dental practices to ensure that all those in need can access the treatment they need to protect and care for their teeth.
NHS treatment includes routine check-ups for adults and children as well as any treatment needed for dental problems such as decay or gum disease. NHS treatment is available for a range of necessary dental treatments, including orthodontic care for children if needed. The provision of NHS dental care makes sure essential treatment is always accessible. While NHS treatment does carry a cost, those most in need should qualify for an exemption, including:

Patients under the age of 18
Expectant mothers and nursing mothers
Those in receipt of certain benefits
Why do we offer NHS treatment?
The aim of all NHS dental treatment is to protect your natural teeth and your dentist will work to identify any potential problems before they become an issue. Regular NHS dental check-ups are an important part of this and most patients should expect to make these routine visits, which will include a scale and polish if needed, every six to 12 months.
NHS dental treatment supports preventative treatment as well as repair. Your dentist may suggest additional preventative treatment, such as applying fluoride varnish or carrying out a scale and polish. Repair work may mean that a patient needs a tooth extracted or a crown or bridge fitted as part of their NHS dental care.
When treatment is needed to protect the teeth from further damage, NHS dental costs will only need to be paid once. The amount that you need to pay for NHS treatment will depend on the level of care needed to keep your teeth healthy. Once a cost has been set by the dental practice, this will remain the same even if repeat visits to the dentist are required to complete the course of treatment.
If you need to see a dentist out of hours
Call NHS 111 to find an out-of-hours dental service near you
This is the best dental practice I've ever been with. Brilliant dentists, nurses and receptionists. Very caring with nervous patients. So glad I registered here, absolutely fantastic and HIGHLY recommended!
Find a practice
NHS Pricing bands
Transparent pricing for
NHS

treatments

Patient charges correct as of April 2023
We're accepting new NHS patients
Treatment Band One
An examination and diagnosis (e.g. x-rays)
Advice on how to prevent future problems
A scale and polish, if required
If you need to see a dentist immediately, an urgent NHS appointment costs £23.80.
£25.80
Treatment Band Two
Everything in band one, plus...
Any further treatment such as fillings or root canal work
Extractions, if your dentist needs to take out one or more teeth
£70.70
Treatment Band Three
Everything in bands one and two, plus...
Crowns, dentures or bridges
This includes more complex procedures.
You only pay once for the highest treatment band, even if multiple treatments are required.
£306.80
We're Accepting new patients Contact the practice to book an appointment
Frequently asked questions
How can we help?
Yes, we are currently accepting new patients in many of our dental practices. Due to the backlog from the Covid-19 pandemic, there may be a wait to arrange your initial consultation, but we are working to shorten the waiting times.
You can access a wide range of preventative and restorative treatments on the NHS. This includes routine examinations, scale and polish, fillings, root canal, extractions, crowns, dentures and bridges.
From a patient care perspective, there is no difference. You will be treated with the same level of excellent care whether you are an NHS or private patient. Treatments available on the NHS may be more limited than private care, and there are no cosmetic treatments available.
The waiting list for children's orthodontics has always been long, but the Covid-19 pandemic has increased waiting times as many children had to delay the start of their treatment. If you are concerned that your child could "age out" of the free orthodontics threshold, private treatment is available in many of our dental practices.
Do you still have questions?
We are proud to offer NHS treatment to ensure that dental care is accessible and affordable to all.
Find your nearest practice
Patient stories
Hear from our happy patients
I am very nervous with Dentist but Dorsa made my visit very comfortable. Very highly recommended

Susan Brayshaw

Jul 23,2023

Just had a fantastic craftsmanship done by Dorsa @Bhandal Dental practice on my front tooth. Excellent work and attitude. I get overly nervous at dentists. But i think this was the first time ever I actually got calmed down and did not rip the arms of the chair. Thank you, Dorsa, much appreciated.

Dagnis Dancitis

Jul 3,2023

Dorsa was fabulous, due to poor experiences with a different surgery in the past, I am utterly terrified of the dentist. However Dorsa put me at ease and constantly checked how I was feeling, I underwent NHS and cosmetic treatment and the results brought on happy tears, my teeth have never looked or felt so good. Thank you for giving me my smile back.

Laura Longhurst

Jun 29,2023

My dentist was called dorsa today and she was amazing talked me through the whole Procedure and made me feel really calm x

Excellent dental work, as good as private. Good manner, quick, tender, relaxed. Very good. Thank you Dorsa, and Meera.

Micky Armstrong

Jun 25,2023

Don't usually see this dentist (Dorsa) My usual one Luckie was not available, I was having deep filling and she kept me at ease, explained everything she was doing and was so gentle that I didn't even feel the needle for when she froze my mouth. Would definitely want to see her again. Thank you.

It was a very good experience. The doctors were very nice and kept on asking me if i was okay.

Dorsa was really kind and nice. She explained everything to me really well as well giving me advice. I feel safe and comfortable. I would totally recommend her she's amazing 😊😊

I was so nervous and felt really anxious during my procedure today but Dorsa and her colleague ( sorry I should've asked your name ) were absolutely wonderful and were so patient with the patient:) I can highly recommend! Thanks again ladies!

Jeannette Mason

May 31,2023

Great service! All staff polite and friendly and my dentist Dorsa did amazing work on my teeth

I like to leave reviews, when I've had an excellent service.... the receptionists( Lisa and Rebecca) always have a smile to greet you on entrance....the dentists(Dorsa and Morva) are so professional and so very friendly...dental nurse (Meera)again greet you with a friendly smile....all of the other staff, who I can't name, also always smiling.

Deanna Shields

May 18,2023

I have been a patient with Bhandal for many years and I have never had a bad experience. I have recently had some composite bonding done by Dorsa who has done a fantastic job, she has a real eye for detail and has given me back the confidence to smile.
Find your nearest Bhandal Dental Practice